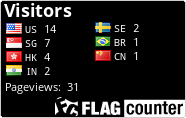 | | | | | | |
| --- | --- | --- | --- | --- | --- |
| | Description | | Links | | Reviews |
[...] Gone But Not Forgotten - dedicated to disco pioneers who are no longer with us, but their gift of what they created lives on with us forever [...]
This product was added to our catalog on Tuesday 19 October, 2010.
Customers who bought this product also purchased:
The Disco Pioneers Hall of Fame
[...] The DISCOTEQUE PIONEERS HALL OF FAME is dedicated to honoring worldwide disco era: deejays, artists, producers, musicians, labels, discos, journalists, dancers, attendants, etc. [...]
COVERS of DISCO MAGAZINES
[...] Over 250 pictures / scans of best disco era magazines like: Discothekin', Disco World, Steppin' Out, Blues & Soul, Disco International, Deejay, Melting Pot, Disconet, Progressive Platter, Spin IDRC, Parte, Hot Tracks, DMR, ...